Christmas decorations... that I can actually make?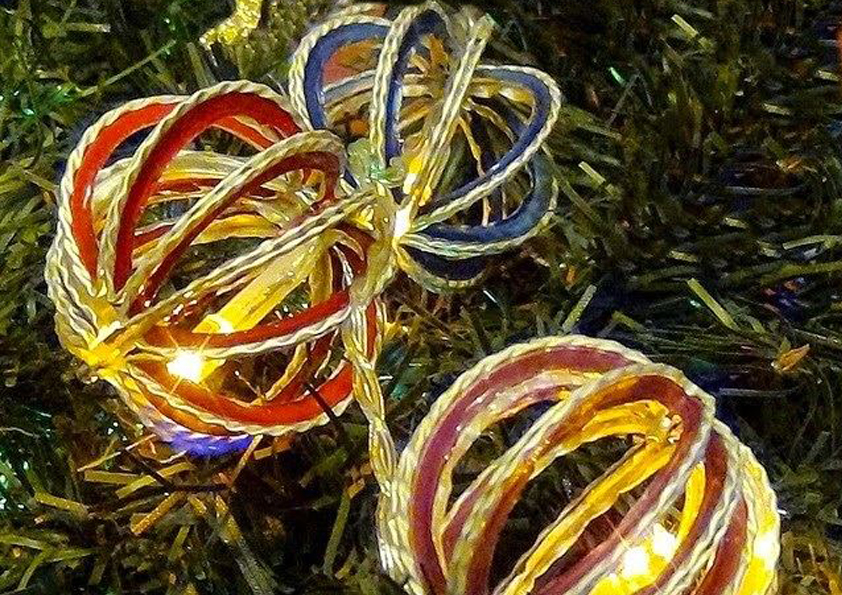 My girl Mandy Lauderdale (Creator of Rare Remedies. Crooner of cabaret. Master of jazz hands. Expert in upcycling. Maven of minimalism. Keeper of Mr. Stevens. Grantor of champagne. Lover of the slightly inappropriate) has really inspired me to make my own Christmas decorations this year (and for all the years to come). I was really charmed by her family tradition to save sparkly, unusual or fun items all through the year and then to get together before Christmas to make decorations. I can really see myself embracing this tradition, to sit around the table with my friends and family late into the night, laughing, drinking and crafting. I think the most deep and miningful conversation I've ever had were while I was making something. Somehow it's much easier to open up your heart when your hands are busy ;)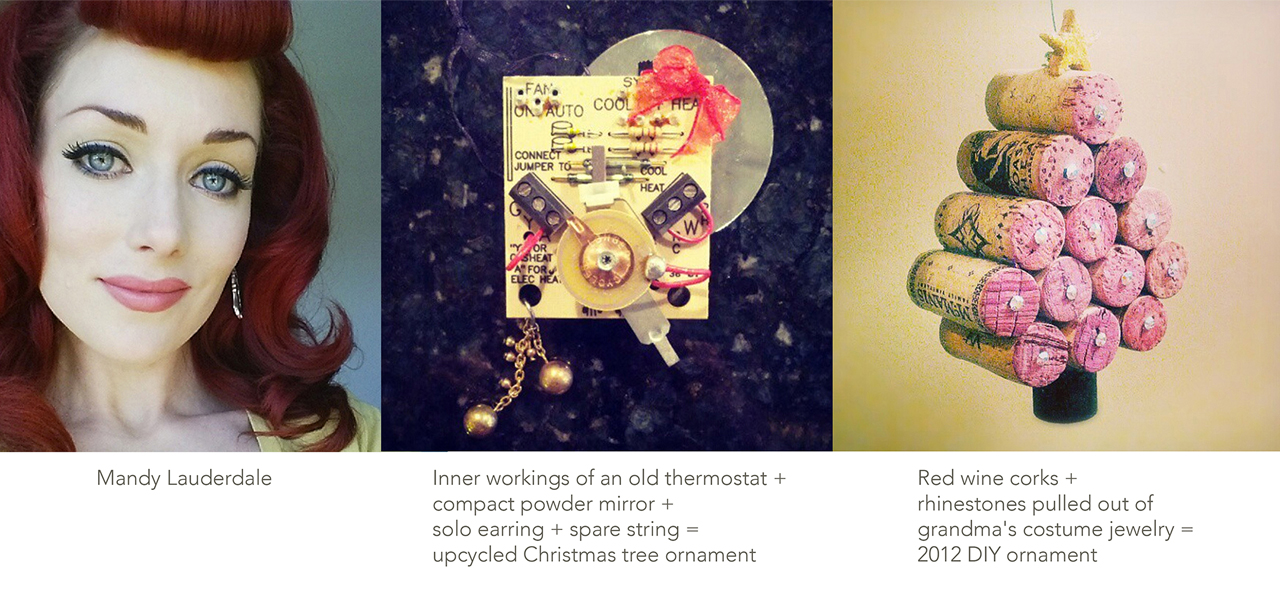 But one thing is to like this tradition, another one – to actually being capable of making anything I would hang up on my tree. Luckily, I didn't have to wait long to find that out. A week ago I was invited to participate in a workshop where I would learn how to make my very own Christmas ornaments from Nespresso Capsules. Great… I had a Nespresso machine and a lot of capsules to contribute. The workshop was held at "Olivity", a little deli that was inspired by the Greek and Mediterranean culinary traditions… so needless to say, there was a steady supply of gorgeous dips and fresh bread.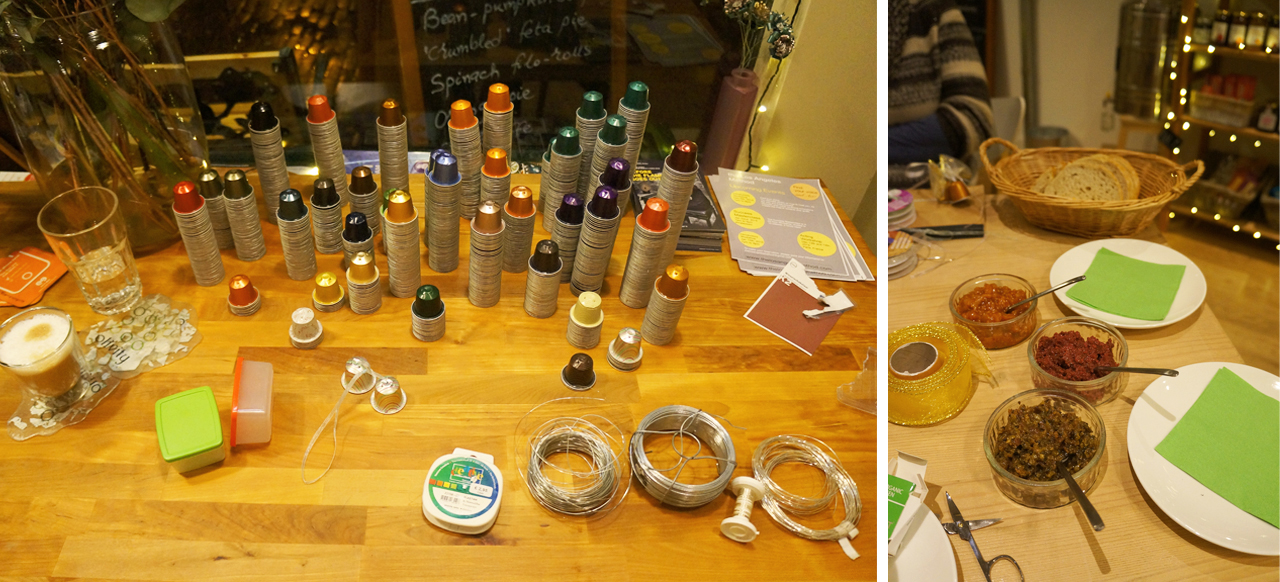 The workshop was being held by very creative Xenia Tombrou. Xenia is from Corfu, Greece, she studied in Athens and became a second officer on a merchant ship. At the moment, Xenia is studying communication management at the university of Applied sciences in Utrecht. Xenia creates jewelry as well as Christmas decorations from Nespresso Capsules, you can find them all here: http://Www.etsy.com/shop/HandmadeByXenia.
I was surprised how easy it was to create something beautiful from Nespresso cups. Although some decorations took longer to make, the steps where easy to understand and to follow. On top of that, we've had a lot of fun… which is all that matters.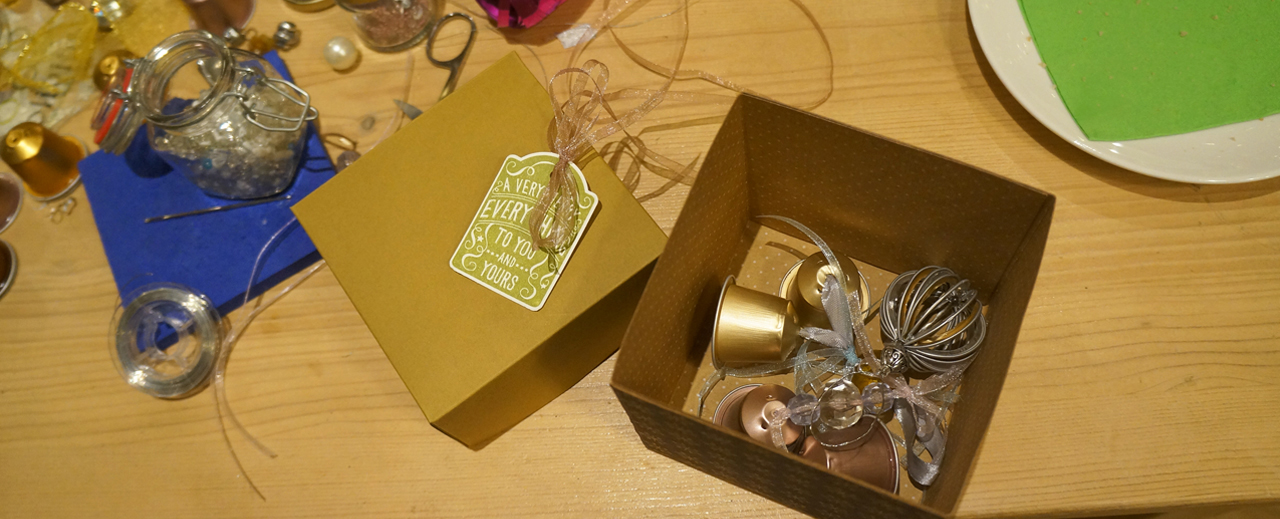 I'll definitely be adapting Mandy's family tradition for many years to come. I hope as years pass by, I'll not only be making new decorations, but creating and capturing old memories to enjoy with my ever-growing family.
Here are my inspirations for next year: